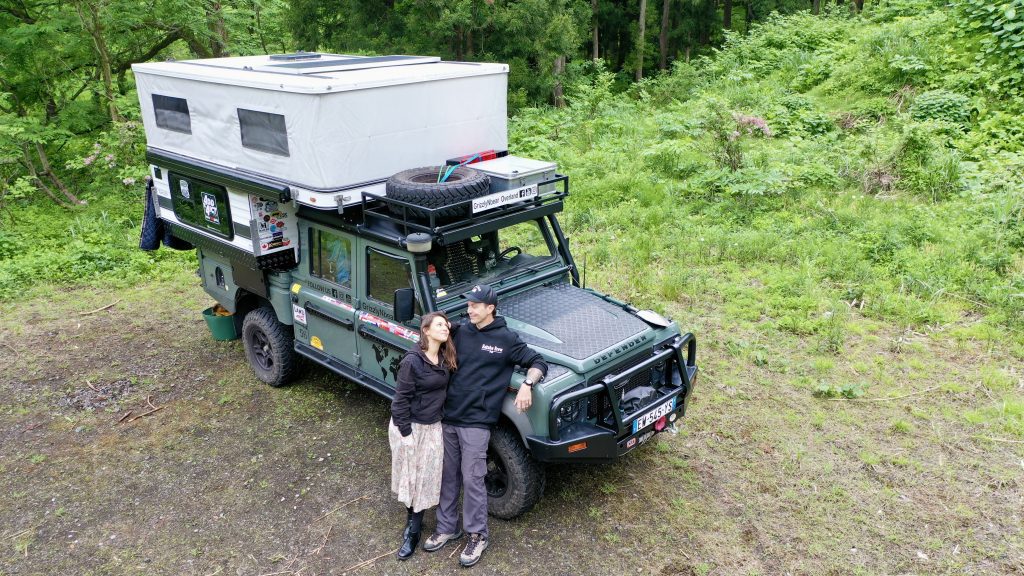 West Australian born Leigh always had dreams of travelling. 12 years ago while rock climbing in Thailand, he met a lovely French girl by the name of Stephanie who shared his passions for exploring, and their adventure began!
Steph and Leigh had the idea to travel in a 4WD from Steph's mum's front driveway at their home in Paris, right across the world to end up at Leigh's mum's driveway in Western Australia.
They have been travelling the world overland in their Land Rover Defender for the last four years and have travelled through 36 countries so far. Their travels and experiences have been filmed and photographed and shared to their audiences world-wide through their social media channels Grizzly N Bear.
Steph said their vehicle is a LandRover Defender 130 named Bear, and their pop-top camper they added is an American brand called Grizzly, hence they call themselves "Grizzly N Bear"!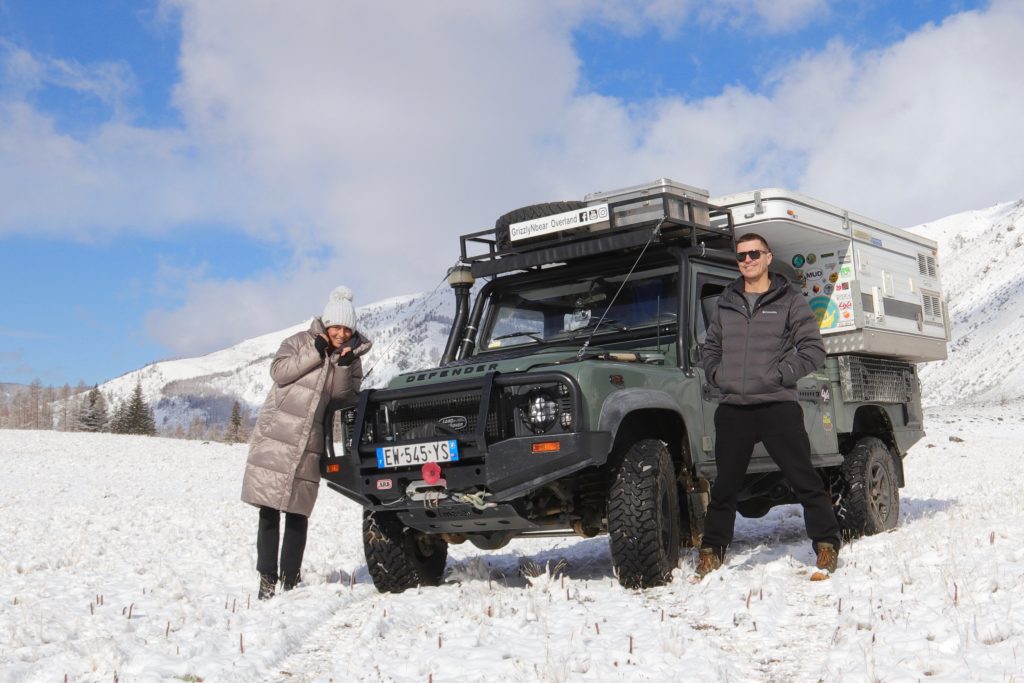 Steph and Leigh said aside from their starting point and their final destination, they really had no plans in between. They purchased the Defender in Germany, imported it to France and modified it for their trip, and set off.
"Our path took us south through Spain then a ferry to Morocco. We spent a month overlanding this spectacular country. This included crossing the Moroccan Sahara from West to East," Leigh said.
"In Portugal not long after departing Morocco a speeding truck lost control on a blind corner and hit us head on. Thankfully nobody was seriously injured but unfortunately our Defender was a write off. The camper was not on the Ute at the time."
"A major set back that only increased our determination to continue. We purchased a second Defender in Germany and again rebuilt in France," he said.
The duo departed Paris for a second time and headed east, following a path that took them through Germany, Austria, Switzerland, Slovenia, Croatia, Bosnia Herzegovina, Montenegro, Albania and into Turkey.
Leigh said from Turkey they travelled to Georgia, Armenia and Azerbaijan where they then loaded their vehicle onto a ship and embarked on a five-day sea voyage across the Caspian Sea to Kazakhstan.
"From Kazahkstan we kept travelling east to Uzbekistan, and were were amazed by the cultural overload this country had to offer, with some of the best-preserved ancient architecture in Central Asia."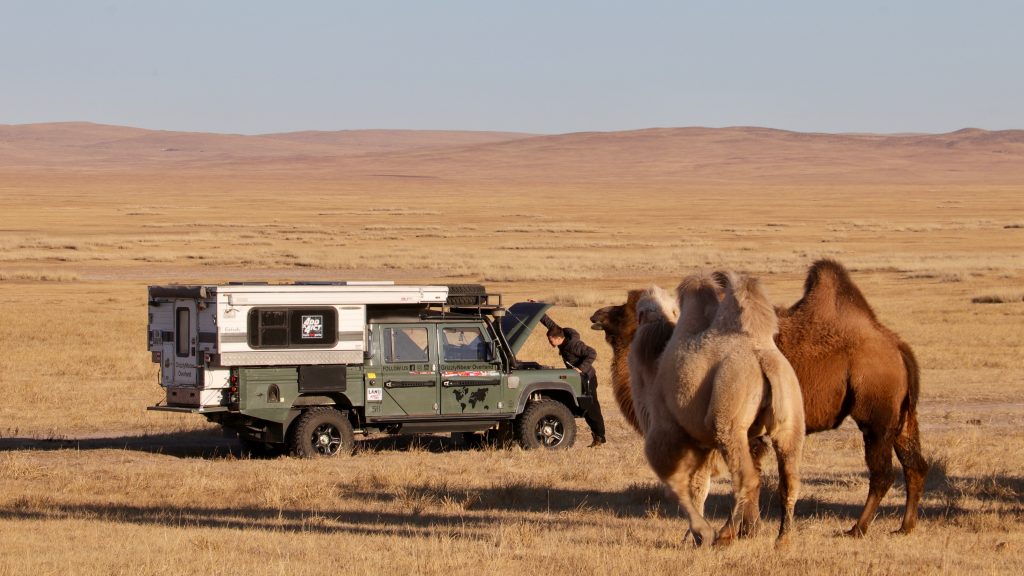 "Our next stop was Kyrgyzstan, one of the most beautiful countries in the world, before heading to Tajikistan and then Afghanistan."
"Both these countries remain highlights of our time in this part of the world, especially Afghanistan where we remain some of the few overlanders to ever have crossed the border in our own vehicle," Leigh said.
Their travels then took in Russia, Mongolia – with an unforgettable frozen river crossing that went wrong in remote eastern Mongolia – then to Vladivostok, where they then ferried to South Korea then Japan.
After spending almost a year in Japan they shipped to Taiwan before loading their rig into a sea container and shipped to Fremantle WA. And finally, drove to Leigh's mum's house as originally planned!
This adventurous couple have many stories to share, and many more adventure planned! With the Covid-pandemic limiting their travel options, Leigh and Steph recently decided to walk the Bibbulman track end to end, in rigorous hiking adventure that took them just 32 days to complete the full 1000km from Mundaring to Albany.
Their next stop will be exploring Western Australia and taking in all our beautiful state has to offer.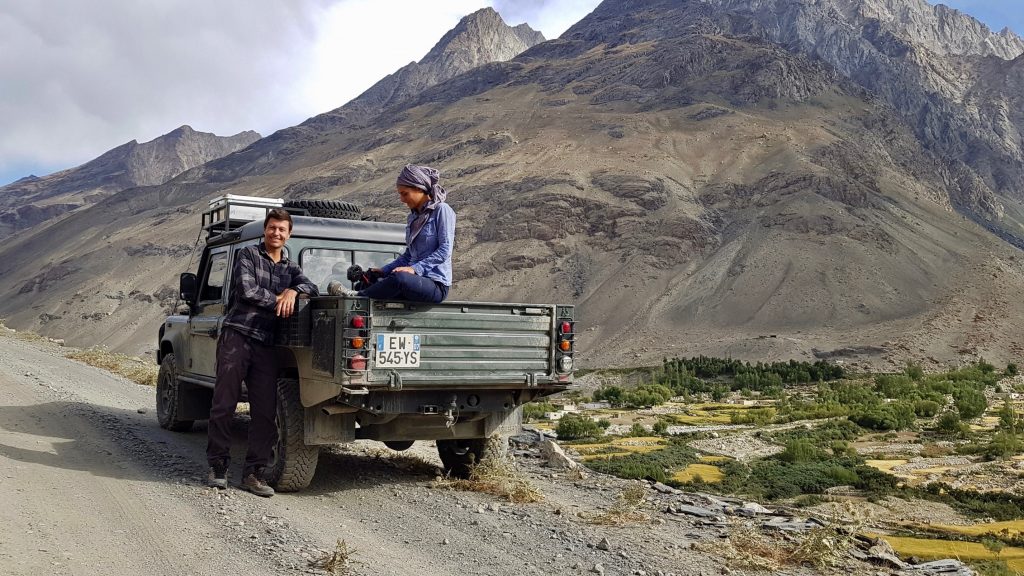 Steph and Leigh will be special guests at the Perth 4WD And Adventrue Show as part of the Content Creator's area. They will have their vehicle on display, and look forward to chatting with their followers and sharing their stories.
The post Overlanding the world with Grizzly N Bear! appeared first on 4wd and Adventure Shows.