Holly and Matt were an ordinary couple, working and living a simple life in Sydney when a thrown-together camping trip changed their lives forever! The 4WD and Adventure Show is excited to welcome Holly and Matt, the Overland Travellers, to the Sydney, Adelaide and Perth shows this year as part of the 4 Wheeling Australia Content Creator's Area. Here's their story:
The year was 2016, my brother invited
Holly and me (Matt) on a camping trip to the south coast. We packed my funky
$12 tent from K-mart which I had used for Splendour In The Grass, an air
mattress, pillows and bedding into Holly's Ford Fiesta. That was it, nothing
else, no food or water or anything that you would usually take with you
camping. But, it was the start of something we would come to love.
Not long after my Dad had bought a new Hilux as his old one was starting to have a few issues. He said if I wanted to fix it I could have it. This was how I came to own our then 17 year old Hilux. It was a 3.0L NA diesel space cab with 340,000 kms on the clock, and I immediately realised the adventures we could have with a 4×4. We slowly improved our camp setup with a fridge, battery box and a better tent.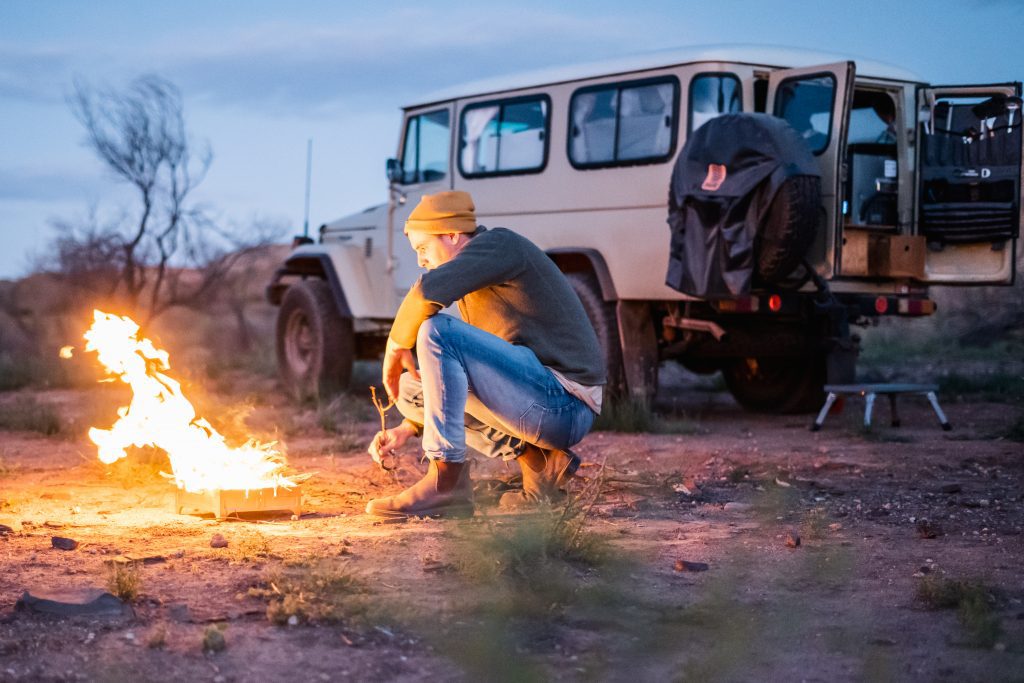 At the time we lived and worked in
Sydney, rent was sky high and we found ourselves camping on weekends more and
more. As our weekends would end and we turned onto the highway to head back
into the city, I'd always look the other way and say to Holly "imagine if we
could just keep going?".
One Sunday night, as I contemplated
waking up around 4am for work, I floated the idea of travelling for a long
time. Holly suggested why not do the big lap? And so, we made a decision there
and then that in 18 months, we would leave for our big lap. We also
decided that we should document the trip through video. We uploaded the videos
to YouTube, content that even if it was just our Mums watching it was a
fantastic creative outlet and project to have while on the road. I have always
said that there is only so much staring at a fire you can do!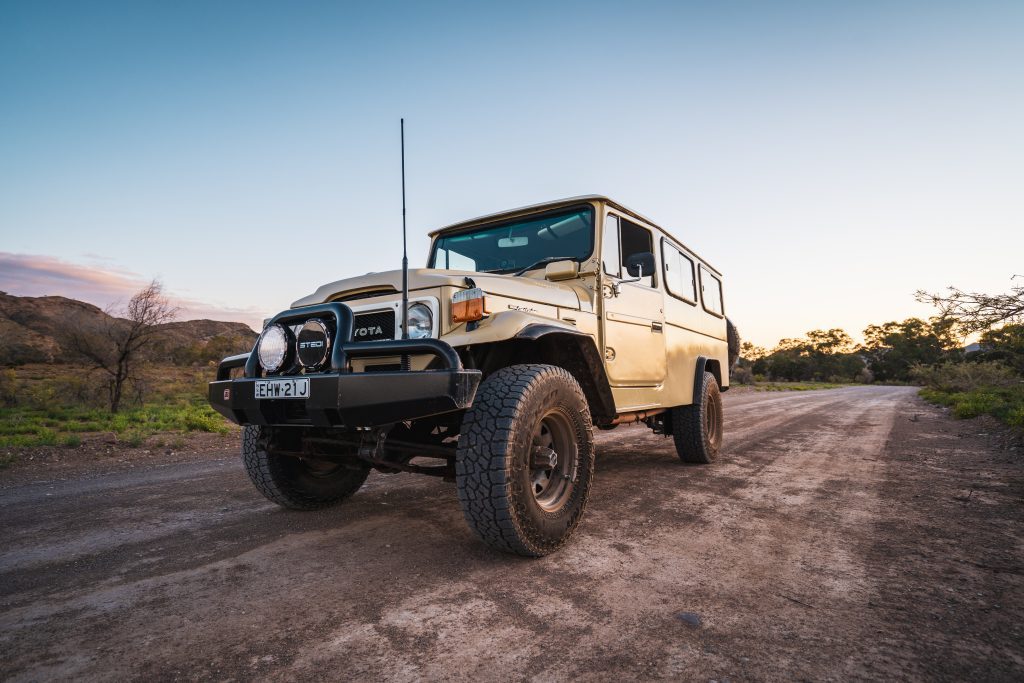 Fast forward a few years and we find
ourselves in the Flinders Ranges in South Australia. We have been travelling
around Australia for 18 months at this stage and have documented the entire
experience through videos on YouTube. But we always find ourselves coming back
to the Flinders, we love this area, there truly is the "Flinders Ranges Magic"
so often talked about. But this time we're not in our Hilux, but our "new"
vehicle, a 1981 HJ47 Troop Carrier (the process of how we come about this is a
whole other story!) that we called Elsie. The jagged peaks of the ranges
combined with hues of red and purple that you never thought possible, the
fascinating history, fun four wheel driving and incredible locals and local
businesses that make this area a must see destination in Australia.
We capture these experiences through
our videos with a focus on a high level of production quality. Our film "ICONS"
encapsulates the iconic Flinders scenery in an iconic car. You can watch this
video via the link below. At this stage we love doing what we do and want to
continue to turn it into our full time job. We hope to capture some of the most
remote parts of Australia over the next few years through video to the highest
standard we can.
You can watch all our adventures so far
through our YouTube channel "Overland Travellers". We will be coming to the
Sydney, Adelaide and Perth 4WD shows with our old Troopy, where we would love
to meet you.
The post Meet the Overland Travellers appeared first on 4wd and Adventure Shows.