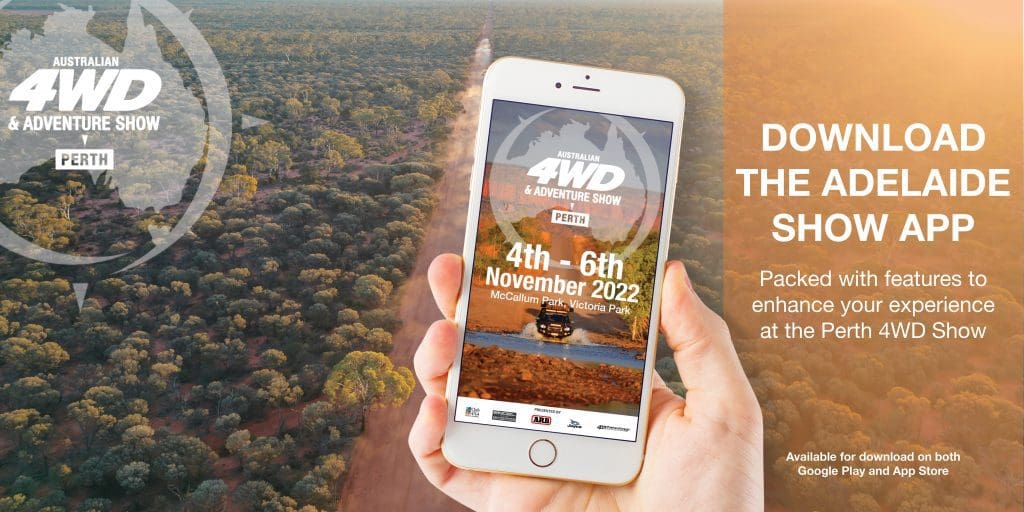 DOWNLOAD THE 4WD SHOW APP!
Packed with features to enhance your experience at the show: interactive map, exhibitor search, personalised entertainment, specials and more! You can download the app via Google Play (Android) and the App Store (iPhone) via the link below or simply search for "Perth 4WD & Adventure Show" within the App Store. When you first open the app, don't forget to 'allow notifications' for important show updates.
Click here to download the app!